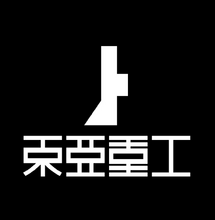 Toha Heavy Industries, or Toa Heavy Industries (東亜重工 Toua Juukou, lit. "East-Asia Heavy Industries") is a major engineering and manufacturing firm that design advance technology for Sidonia and a competitor to Kunato Developments.
Description & Characteristics
Edit
Toha Heavy Industries is the top engineering company of Sidonia that manufactures Guardians and advanced systems and weaponry for Sidonia. It was Toha that created the Type 17 Guardian series and the legendary Tsugumori. They later developed the Mizuki and upgraded Sidonia's combat capabilities to survive future Gauna incursions. Although Toha lost its bid to create the Type 18 to Kunato Developments, Toha later created the Type 19 Guardians and actively working to create the Type 20 while supplying cutting edge prototype units, like the Prototype and Tsugumori Custom 2, to ace pilot Nagate Tanikaze.
Known Employees
Edit